I want to thank you personally for donating to the sustainability of the Latino and Latina Roundtable of Pomona and San Gabriel Valley, for the continued honoring of exemplary leaders in our communities, and for the scholarships that we give to students who exemplify the principles of connecting their studies with community engagement.    
Our organizers have given countless hours in putting together a program that: celebrates our honorees and scholarship recipients; includes the music of Son Real; and ends with our traditional singing of De Colores. In that spirit, I am asking you to put aside an hour-and-a-half of your time to join us in our Spirited Virtual 16th Annual Cesar Chavez Breakfast Fundraiser on September 25th from 9 a. m. – 10:30 a. m. (with Son Real beginning to play at 8:45 am).  The link to connect to on that day is:
You are invited to a Zoom webinar.
When: Sep 25, 2020 09:00 AM Pacific Time (US and Canada) 
Topic: 16th Annual Cesar Chavez Breakfast (Virtual) 
Please click the link below to join the webinar:
https://zoom.us/j/94021857525
Another way you can also help us is by participating in our virtual auction.  As part of our fundraising event we are holding a virtual silent auction beginning Thursday, September 10 – and closing at the end of the breakfast on Friday, September 25.  The virtual auction includes authentic and limited-edition items from our movements.  To see what items are being auctioned, please visit the following site to make your bid on your favorite piece.
Cesar Chavez Silent Auction: https://www.32auctions.com/cesarchavezauction
Again, thank you so much for your support!  We rely on this one fundraiser to help sustain the work of our organization and it is your donation that will be very much alive throughout the year in our education, immigrant rights, labor, and community development work.
Jose Calderon, President of the Latino and Latina Roundtable
Jose Zapata Calderon
President of the Latino and Latina Roundtable
Emeritus Professor of Sociology and Chicano/a and Latino/a Studies
1050 North Mills Avenue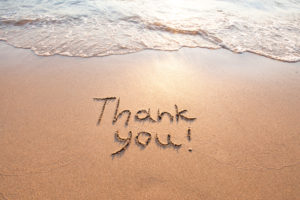 Claremont, CA 91711-6101
(909) 952-1640
 Jose_Calderon@pitzer.edu
Website:  www.josezcalderon.com