Please save the date for our Dia de los Muertos event in collaboration with Lopez Urban Farm on November 6th. There is always more to learn about this beautiful celebration. We support all community members and groups that are hosting events and opportunities to share about this tradition. Thank you in advance for your support. Please forward to friends and networks.
Happening this week:
Tuesday October 26th @ noon, join us for En Confianza on Facebook Live for a conversation with Brenda Huerta Soto, Andrea Vidaurrea, and Ivette Torres from Peoples Collective for Environmental Justice.
TUESDAY, OCTOBER 26TH, 2021 12:00 PM A 12:30 PM PST
FACEBOOK LIVE AT:
www.facebook.com/latinoandlatinaroundtable
On Wednesday October 27th @ 11 am  join Liberated SOON and Jasmine Rocha for a conversation on clean mobility and community empowerment over zoom.
Wednesday October 27th @ 6:00pm on zoom. Start prepping your ofrenda at home. Join Oscar Leal, Pomona artist, as he walks us through elements of an ofrenda and how to decorate a frame for pictures of your loved ones. Zoom link in the flyer and by clicking on the link below.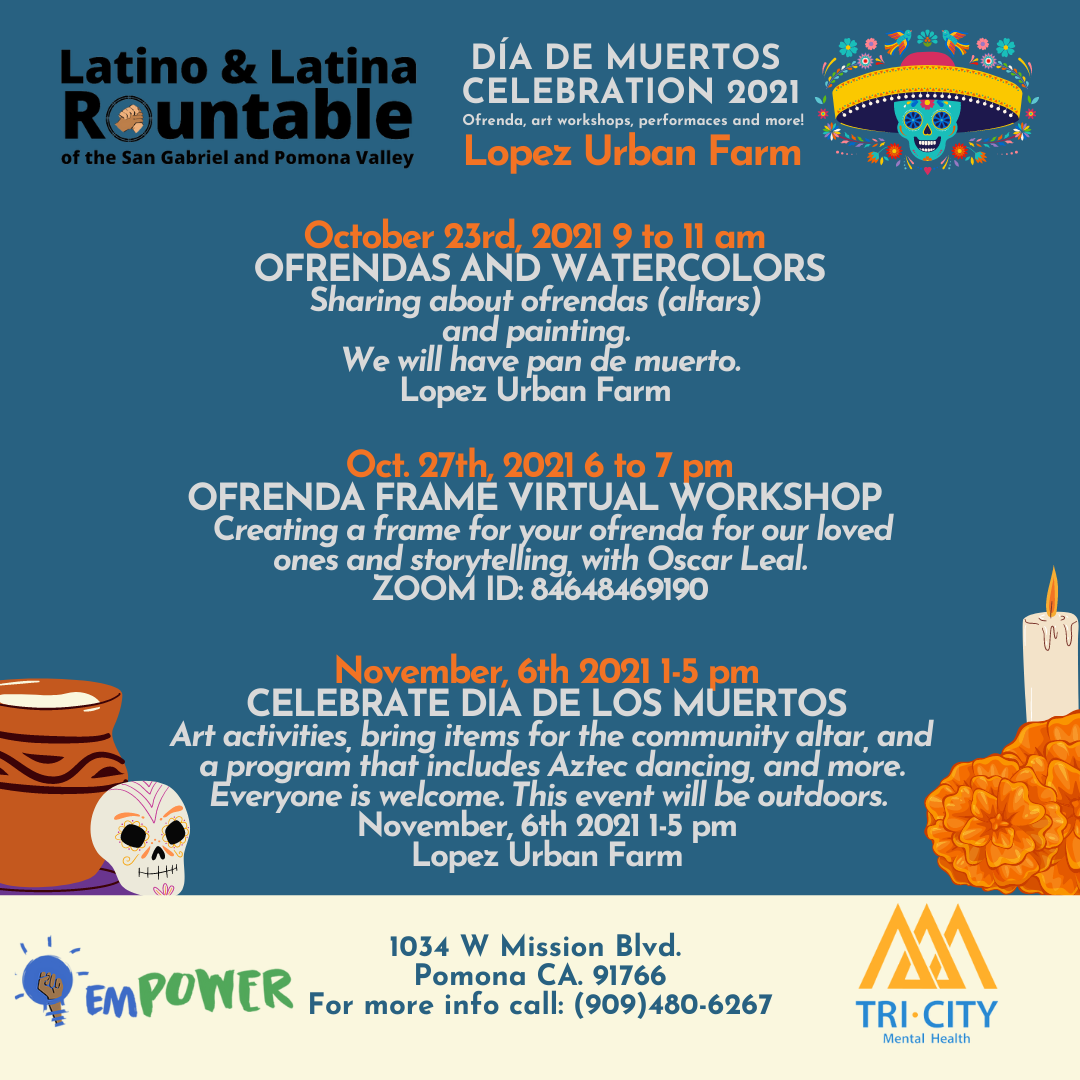 Thursday October 28th from 6-8 pm – Ethnic Studies Forum- Reclaiming Our Narratives. Spanish interpretation is available. Please share widely and invite your community to learn with us.Ethnic Studies is a very important topic and there are many ways to get involved. We will be sharing more soon.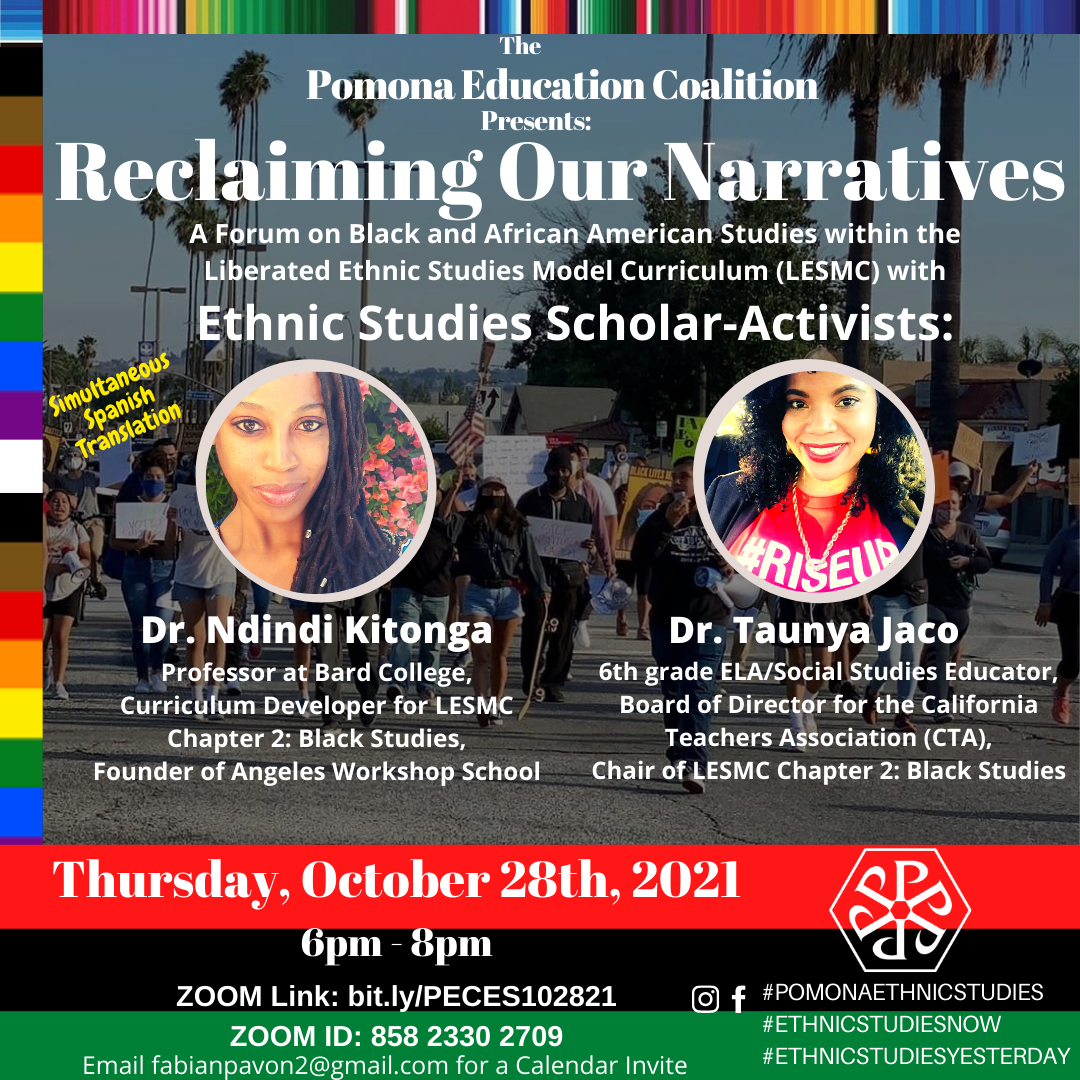 Thursday, October 28th starting at 6:00 pm- Spooky Treats and Eats!
 We are happy to join other community partners at this year's Spooky Treats- candy and food giveaway. Please share this resource with your friends and neighbors. For more information, please give us a call (909) 480-6267.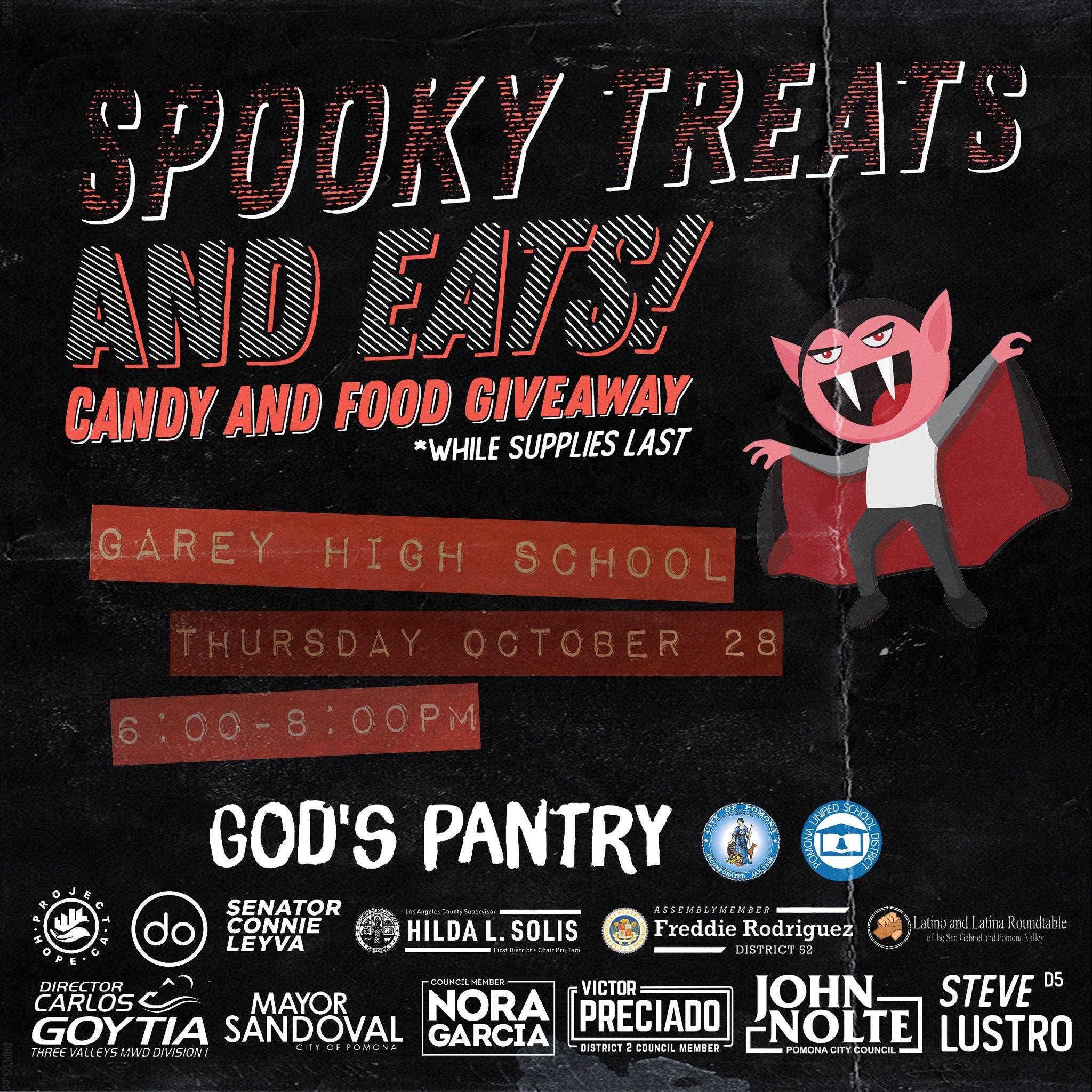 Last, here is the flyer for our main event. Save the date and join us for a unique experience on November 6th from 1-6 pm @ Lopez Urban Farm in Pomona, CA. Volunteers needed for this event. Contact us for more information.