19th Annual Cesar Chavez Breakfast Congratulations Honorees!
Save The Date!
We are happy to announce our 2023 Honorees for our upcoming 19th Annual Cesar Chavez Breakfast that will take place on March 31, 2023. Come celebrate with us by recognizing student activists and community leaders and honoring the legacy of Cesar Chavez at our annual breakfast. Congratulations to all the honorees!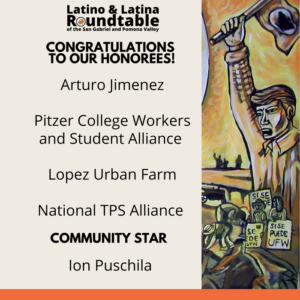 Tickets and sponsorship opportunities are now available.
For questions and more information call (909) 480-6267
Become a Member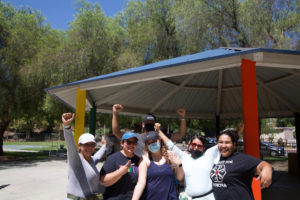 You can now renew your membership for 2023 or become a new member using our online form on our website!
PDF Version of Membership Application
---
2023 Social Justice Scholarship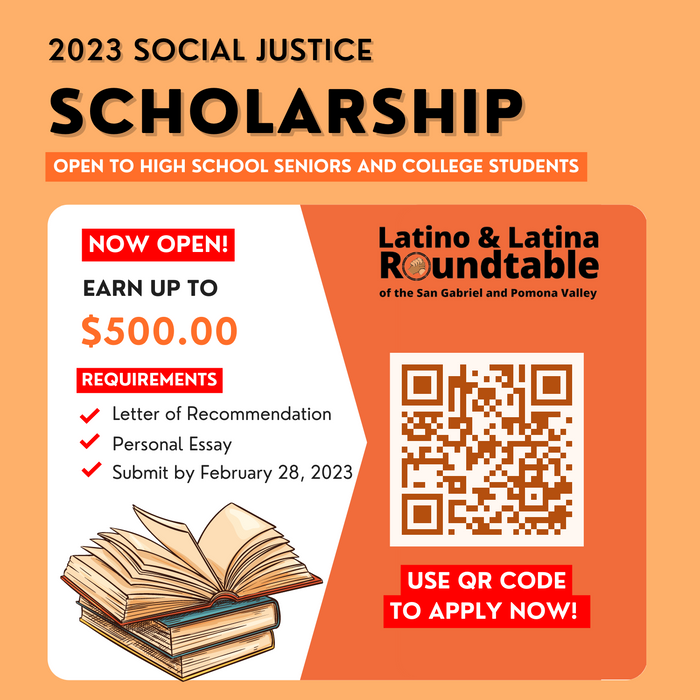 As part of our Cesar Chavez breakfast, Latino and Latina Roundtable would like to uplift student activists. Our 2023 Social Justice Scholarship application is now open for local students.
Apply by February 28, 2023 to be considered!
---
EmPOWER
Need help with utility bills and debt? Interested in a new electric vehicle? Need assistance passing a SMOG check? Would you like to improve your home with little to no cost? Apply to emPOWER and find out which programs you qualify for!
For assistance call (626) 600-9498
---
Clean Access CA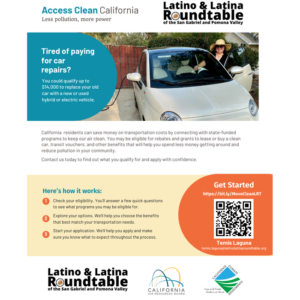 Save money and reduce pollution!
Get thousands of dollars to upgrade your car, switch to transit, or install clean energy in your home.