The next Latino and Latina Roundtable membership meeting will be on Saturday, December 17th at the Pitzer College Broad Center Room 208 (1050 N. Mills Ave.).  The meeting will be a celebration of our work this last year (our many successes) and include tamales and drink.  We will discuss our most recent efforts and lay the foundation for an upcoming membership retreat (that will develop a plan of work for the next year).  
Below is the information also on the services for our beloved organizer and friend Pablo "Chompo" Lopez (see information below) and for the California Immigrant Leaders Strategy Meeting (see Information below):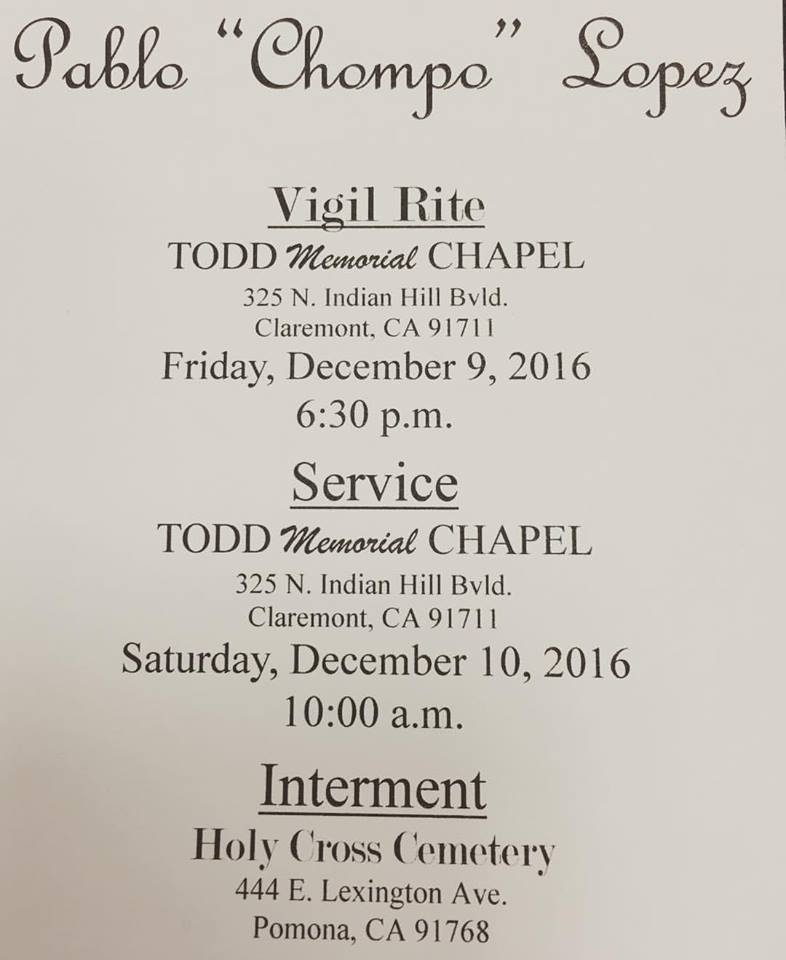 On Saturday, November 10th, there is also a California Immigrant Leaders Strategy Meeing:
Espero puedan asistir a esta importante reunion para coordinar estrategias en  respuesta  a la politica neo facista, xenofobica del presidente electo Donald Trump. 
Angela Sanbrano